Fresh faces and new spanking stars
We have always been known for having such a wide variety of models for all of our sites, and I have to admit, are model pool was getting a little low, and while we had some great stars, it seems you all wanted to see more of a variety. I have received so many emails asking for new models that I changed my approach to hiring. We still get new models from our tried and true method but I decided to branch out. I became much more active on the social sites for kinky folks as well as started attending large scale spanking events. This has led to me meeting so very many young ladies that are really into being spanked, and may or may not have done it on camera before. I am pleased to announce that in 2016 alone we have added 17 new models to our sites. Today I am going to highlight 8 that we have hired and shot with in just the last four months.
Meet Stella. She is quite the kinkster, and while enjoys being spanked on some level, it is not her primary kink. She is quite active in the fetish scene and is one of the cutest kitties around. She can take a pretty hard spanking but seems to cry just about every time. We have found her to be a wonderful addition to the sites.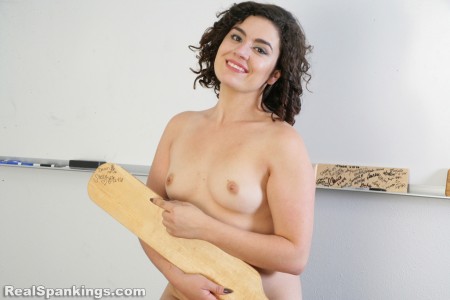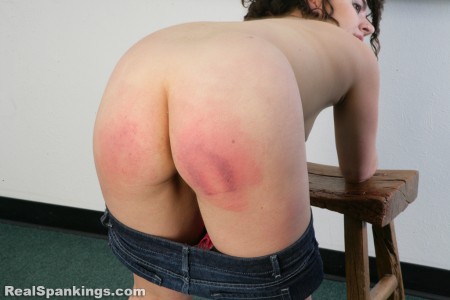 This next model came to us as a total surprise and probably the first model to ever be hired without an interview. She tagged along with her friend Summer, who we had hired and came in for her first shoot. As it turns out, Daisy is a hard wired spanko with a huge desire to be disciplined on a regular basis. Not only did we hire her on the spot but we granted her request to be harshly caned, on her very first day, with a dragon cane of all things. You are going to love this girl.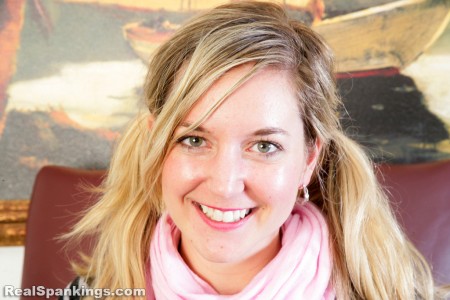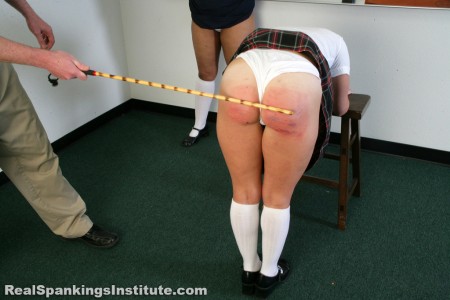 I met Summer at an event in Vegas and got to know her. I quickly realized two things, there are very few people in the world with a more powerful desire to be spanked than her and there is no one as sweet. After watching her take an at least 10 minute long session, with a giant leather prison strap, I knew we needed her. This girl can take a spanking and then spend the next 5 minutes lighting up the room with her smile.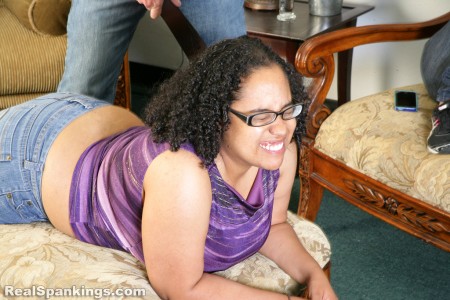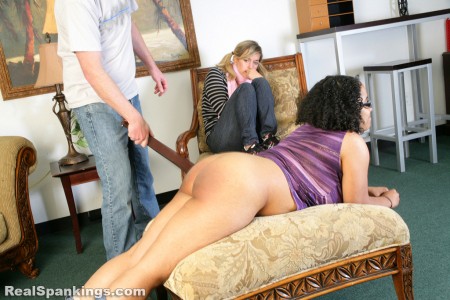 While in the past I have mostly stayed away from hiring known industry models, after having the pleasure of getting to know several of them this year, and becoming friends with them socially, it just seemed like a good fit in a few cases. I met Harley and Maddy at an event in Vegas in February and was not aware of their work in the industry. While I did not know they were spanking models, I certainly noticed them quickly at the party as they are so beautiful. I was able to watch Maddy, do what had to be a 20 minute scene in which she was double teamed from both sides with prison straps. When that was done, she was then caned for a very long time. When I say "scene" I am not talking about some paid or on camera. This was just her and a couple of friends having fun on a Friday night. I could not help myself and gave her my card. Harley and Maddy are besties with the lovely Alex Reynolds and they all decided to join me for a day of shooting and brought along the talented Princess Kelley May as a guest spanker. What a great day and you will be seeing much more of all of them.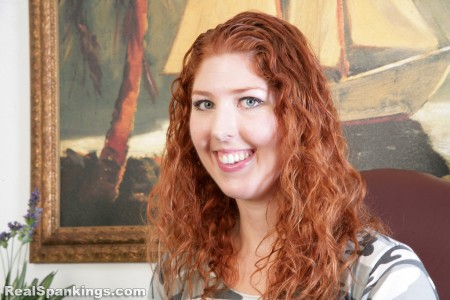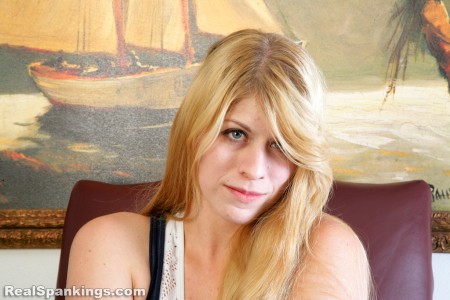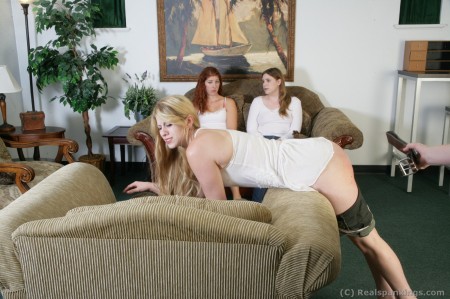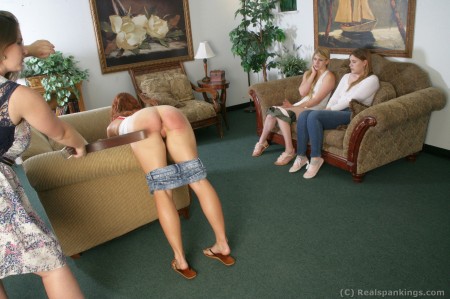 A good friend of Stella is the lovely miss Kitty. Based on their mutual kink it is clear that they both would make good pets. Another fun aspect of having them in the studio is that they hate to be dressed and pretty much just stay naked the whole time. Miss kitty is full of fun and fire and I think you will enjoy her scenes.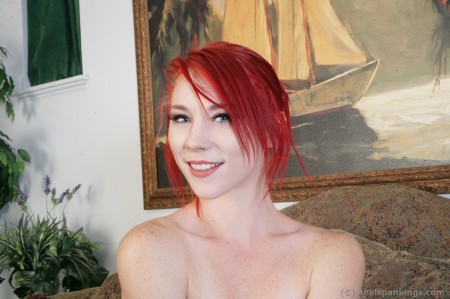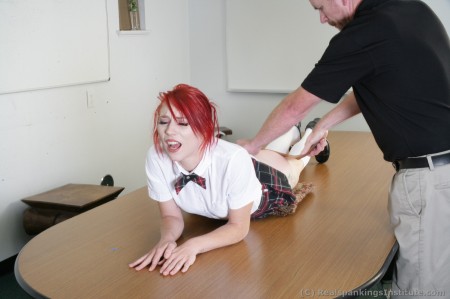 My good friend Joe, someone not in the industry, but is pretty much king of the spanking social scene, is the person who talked me into attending my first National spanking event this year, his private party in Vegas that takes place every year. When he dropped into Denver a few weeks ago, he asked if I might be interested in shooting with his amazing friend Kenzie. I started up a conversation with her as a result and soon she was in our studio. This girl is a hard wired spanko, but actually received her very first spanking this year. She is wasting no time in jumping right in and she is just such a pleasure to be around. She is beautiful, amazing, has a smile that lights up a room, and is such a joy to be around. In addition, this girl can take a spanking like champ and come back and ask for more. I have a feeling we are going to start seeing a lot of her throughout the industry.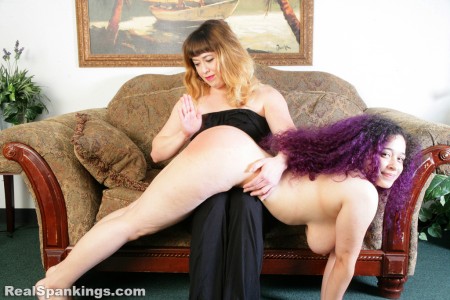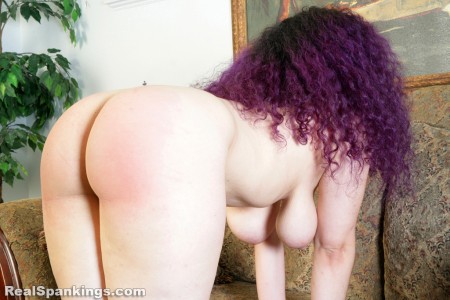 And now I am quite please to present to you miss Mable. It has been quite some time since THAT girl walked into our studio for an interview. She came to us for exactly one reason, she wants more spanking in her life, and I am not exaggerating. She is quite young, and is also married, but her husband as much as he is trying, is not quite giving her the punishments in her life that she requires. She is a little shy, but not when it comes to getting spanked. Her first day shoot was not the typical first day, and when we were done, she asked if we could maybe do something with a heavy wooden school paddle as well. Who I am to deny such a sweet young lady's request? I have put Mable on the fast track and she will be shooting more than just about any model for the next few months. You will be seeing so much more from Miss Mable, but here is a preview from her first day with us. We will see her again in just a couple of weeks.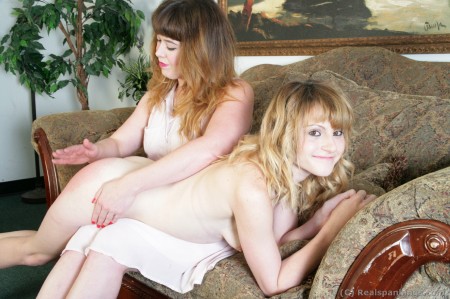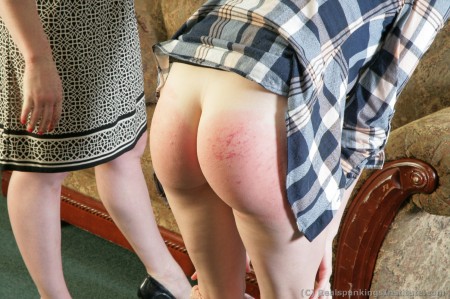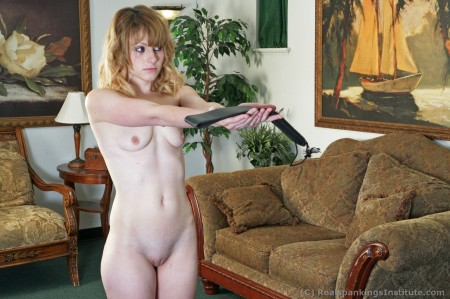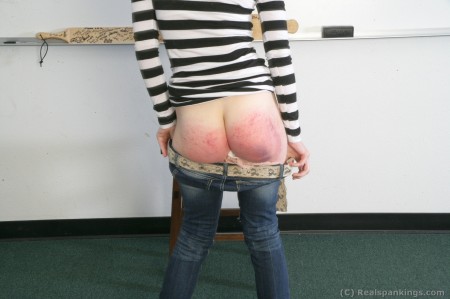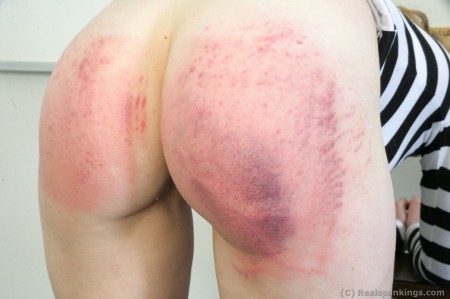 All of these new models currently appear in the member's areas of Realspankings.com and RealspankingsInstitute.com
Comments: